Skip to main content
It looks like you're using Internet Explorer 11 or older. This website works best with modern browsers such as the latest versions of Chrome, Firefox, Safari, and Edge. If you continue with this browser, you may see unexpected results.
Resource Sharing/Business Librarian
Chanté Hope
Harvard Business Publishing Education
Harvard Business Publishing has a complete catalog of business case studies, articles, books, and simulations.
The first step is to register for an Educator Premium Account. In the registration, we ask for a URL (web address) of a faculty listing where we can verify teaching status in addition to your e-mail address found at that URL (to confirm it is NOT a student registering as a Professor). This review process takes about 2 business days. Once registration has been approved, you will have free access to educator copies in addition to teaching notes. You may also add an assistant that enables the assistant to act on your behalf in helping create courses. You will have the ability to create coursepacks that can be distributed to your students. We grant educator copies to HBR articles, case studies, book chapters, etc. to assist in finding the materials you would like to use in the course.
Wall Street Journal- Context
Wall Street Journal (WSJ) Context is a tool for professors to easily incorporate The Wall Street Journal into their classes. It allows professors to search for articles based on topics, add to reading lists and share with students. The Context platform can be accessed by any students or faculty who have an active WSJ Education membership.
30 Minute Tutorial On How to Embed Wall Street Journal Context
S&P Net Advantage
New Tabs on the Database:
The research tab is where you can conduct your own searched based on criteria you filter into the advanced or quick search functions, we have saved research reports under the tabs "Stovall Sector" "Equity Research" and "Fixed Income". Simply clicking on the new tabs will bring you to the saved searches with the relevant information. The Sector Studies tab is compiling research by Sam Stovall, who is chief investment strategist at CFRA Research. He writes a weekly investment piece on S&P's NetAdvantage platform focusing on market and sector history, as well as industry momentum.
HSTalks- Business and Management Collection ( Henry Stewart Talks)
SUNY College at Old Westbury's faculty, students and alumni have full access to The Business & Management Collection, an extensive collection of specially commissioned multimedia case studies, lectures, and industry insights presented by experts from both academia and the professions.
You can easily embed a complete talk or extracts into Blackboard by clicking the 'Embed in Course' button on any talk page. If you are interested in using videos from the collection in your teaching, HSTalks provides a complementary talk/course matching service and you may reach out to learning consultants at support@hstalks.com to obtain content recommendations.
NOTE:
To have full access to this database, you must create an account.
How to create an account (instructions with screenshots are attached in this email):
Go to our library website.

Scroll down to the Stream Movies, Documentaries & Talks section and click on the HS talks logo.

On the top right corner click the down arrow next to the house.

Select sign-up for easy offsite access.

Fill out the information then you are all set!
A multimedia resource

for teaching and learning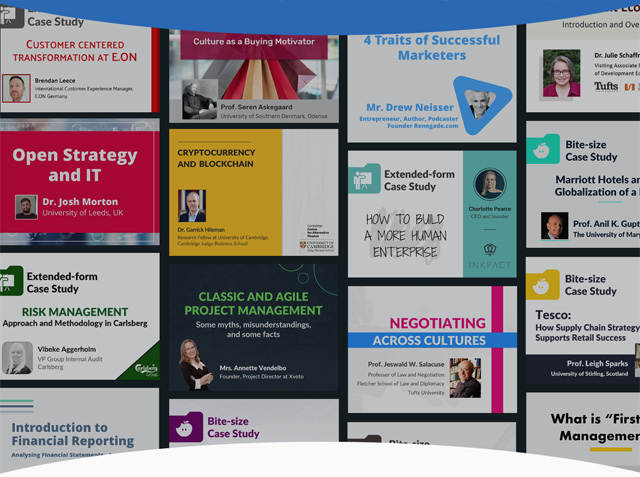 You have full access to this resource
The Business & Management Collection contains over 6,000 multimedia lectures, case studies and peer reviewed vocational articles, specially commissioned to complement and enrich teaching, learning and continuing professional development.
Select a subject area to browse for content:
Looking for a specific topic?
Embed in your course
You can easily embed a whole talk or an extract directly into your course materials, website, or Learning Management System.
Content Suggestions
If you teach, an HSTalks content specialist will be happy to provide you with a curated list of talks to complement your course. Just send an email to the address below.

For assistance, contact HSTalks subscriber support:
Subscriber Support, Henry Stewart Talks Ltd
Tel: +44 (0) 20 7164 6721, Email: access@hstalks.com
Address: 40/41 Museum Street, London WC1A 1LT, United Kingdom
SUNY Old Westbury Library, Old Westbury, NY 11658

(516) 876-3150